In this tutorial I'm going to explain how to update your payment details on Live Psychic Chat App.
On Live Psychic Chat App you can get paid via Paypal or directly to your bank account. Bank account payment is acceptable in most of the countries.
Cash out is free of charge via Bank Account. Cash out via paypal incurs small charge, refer to their latest charge. At the time of writing this post, this charge was USD 4.99.
How To Update Payment Details on iPhone or Android App
I've taken screenshots from the iPhone App, on Android app steps and screens will be similar.
From the Tabbar (bottom tabs), tap on Earnings
On Earnings screen tap on My Payment Details button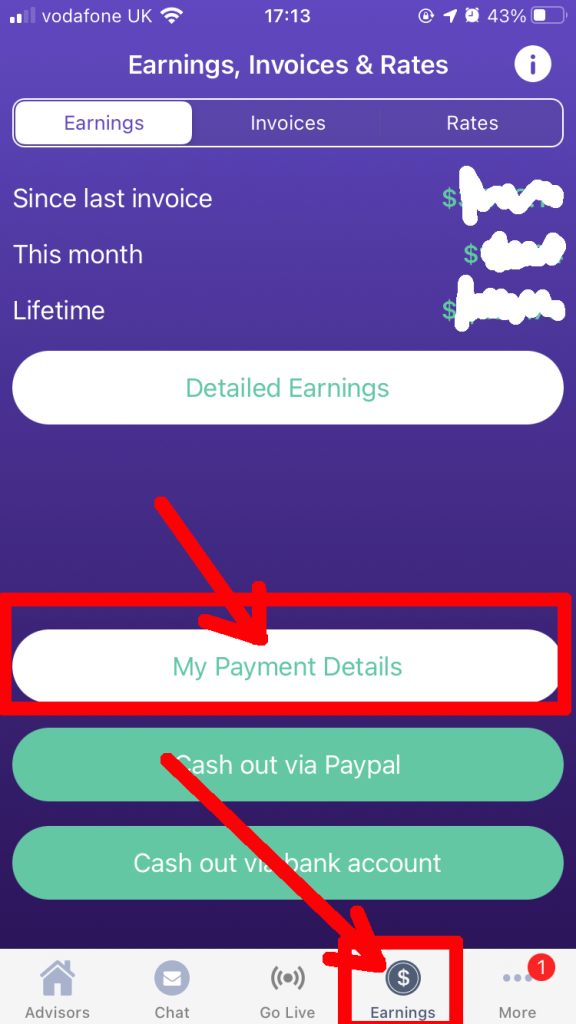 On the next screen you can update your Paypal and Bank Account details. By default it will show you the Paypal email screen. You can enter here your Paypal email if you wish to receive payment via Paypal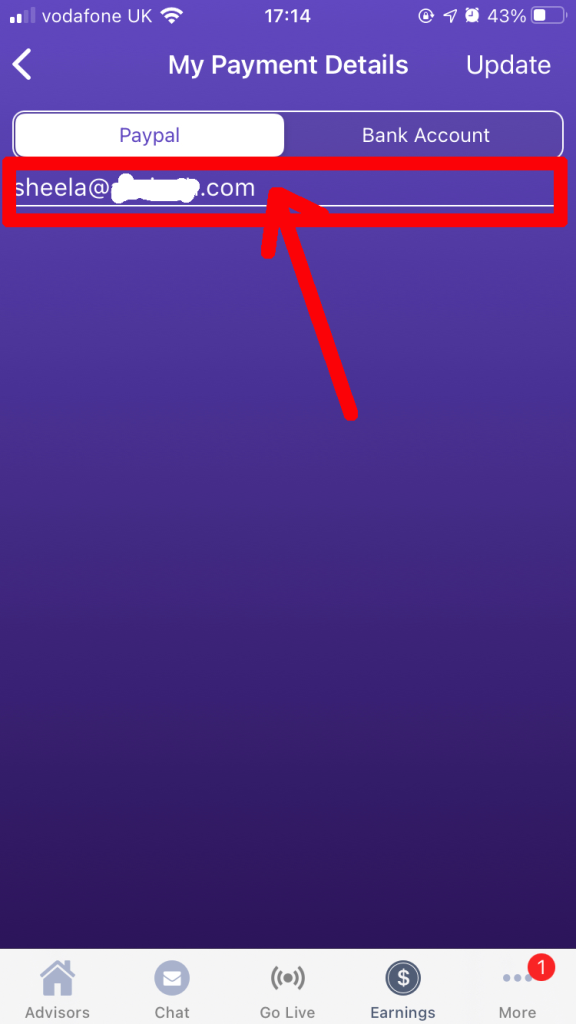 To enter bank details, tap on the Bank Account segment. On the Bank account details screen you have to enter Bank account details such as name, full postal address and bank account number and other details.
Note that the fields for bank account number or SWIFT code or any other field will be different for different countries.
Don't forget to click on Update button at the top to actually update the bank account details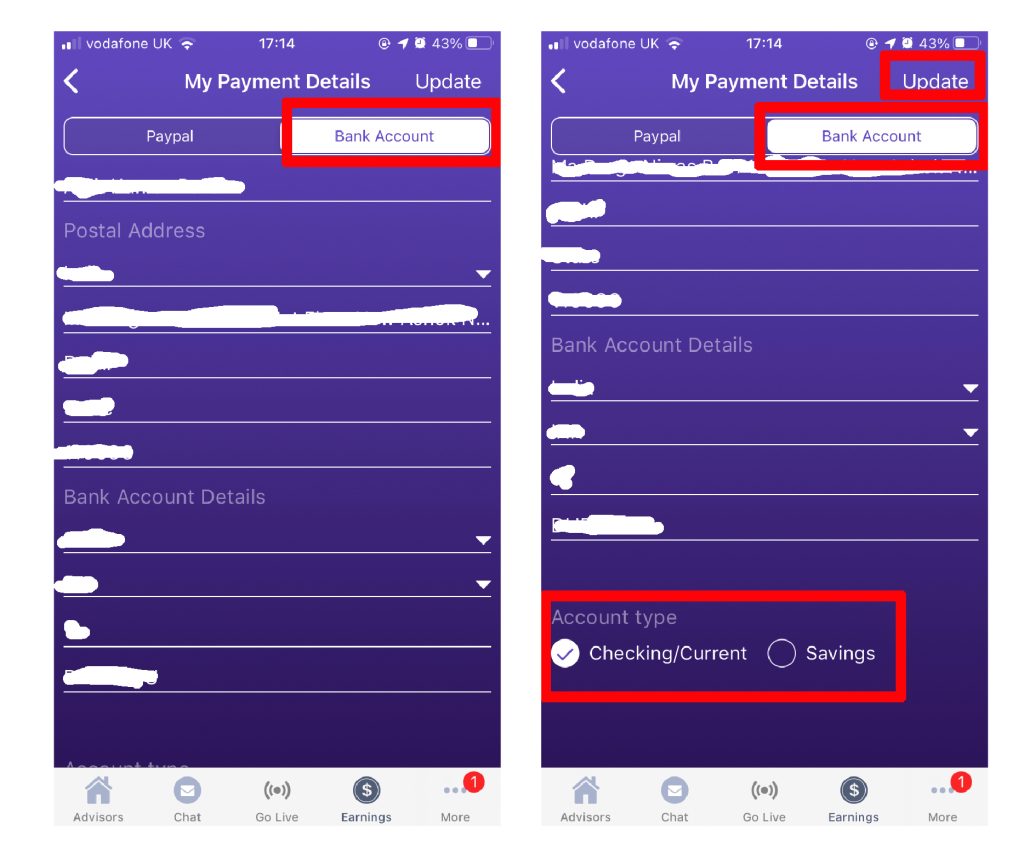 How To Update Payment Details on Web App
After logging into Dashboard, click on More -> My Payment Details menu.
Update here payment details and click on the Update button which is at the bottom.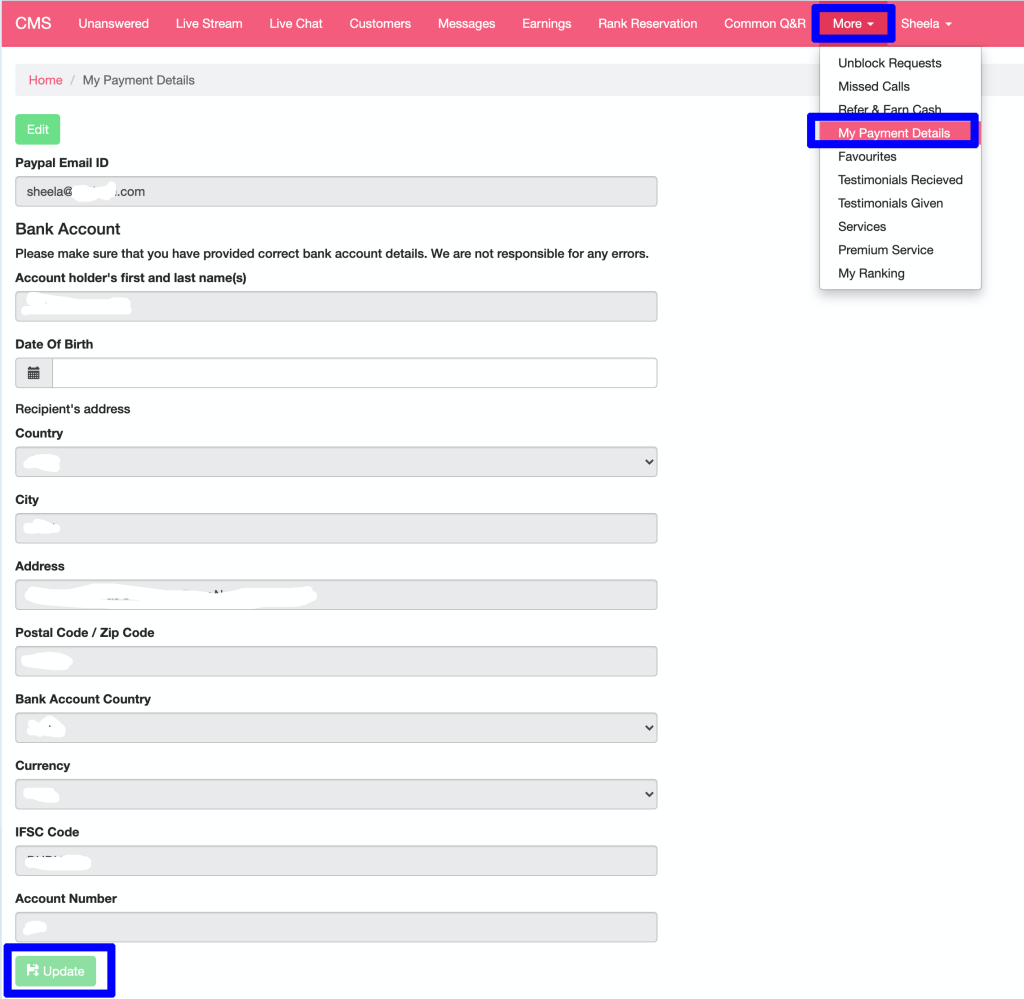 If you are accessing a web app dashboard on a mobile phone or mobile browser then click on the menu icon at the top and then click on Earnings menu to access the payment details page.