Live Psychic Chat App (LPC) is one of the best psychic apps where, as a psychic advisor, you can earn a living just from this app. I've been a psychic advisor on this app since it's early days. Applying to become a psychic advisor on this app is a bit tricky process however once you are accepted to become an advisor you will not regret going through the application process at all.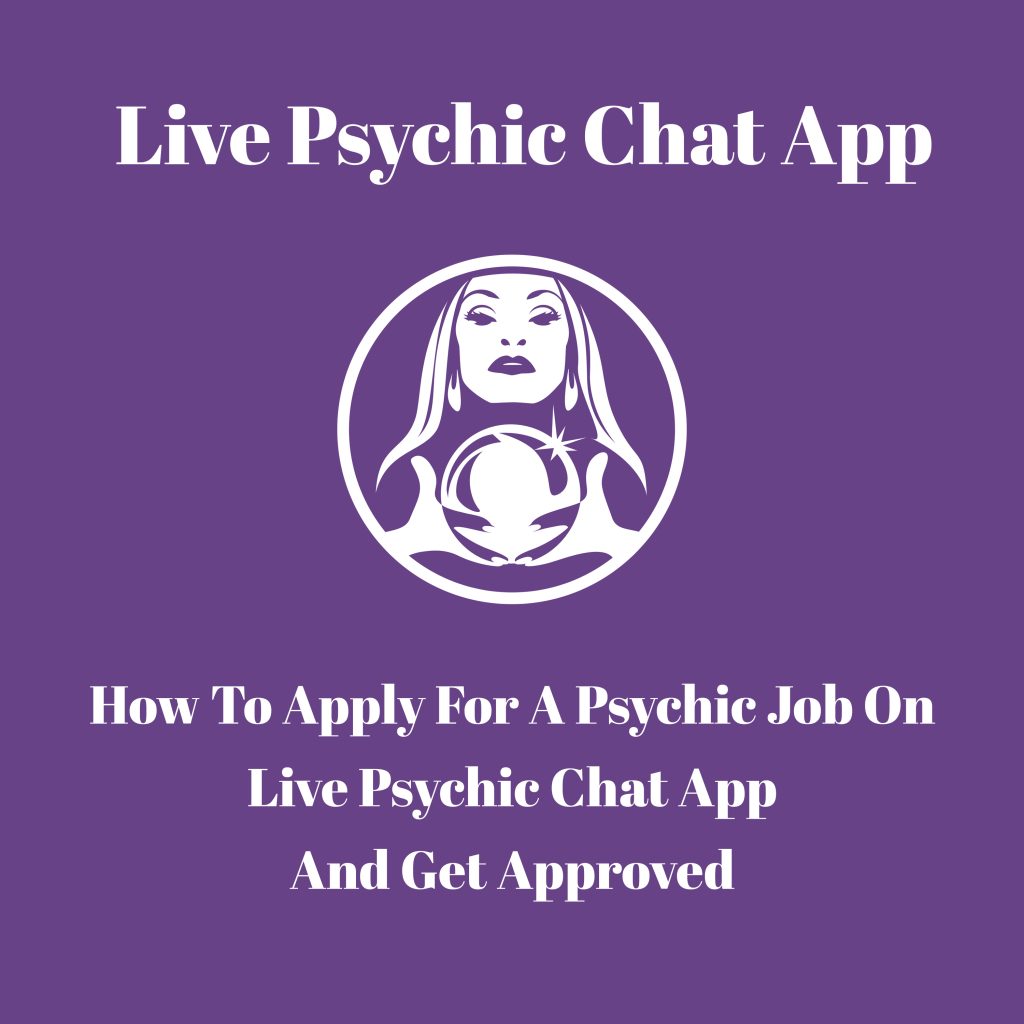 Prerequisite For Psychic Job Application on Live Psychic Chat App
Firstly you need to keep in mind that Live Psychic Chat App is not an employer. It's only a platform connecting advisors to customers. It offers you a system where you can sell your services.
Before you could even think of applying to become an advisor on this psychic app you need to have followings
Experience in working on other psychic sites/apps. If you don't have any prior experience of working on any other apps before then you can also apply provided you can prove that you have required skills
ID proof
Address proof
Earning Proof from other psychic sites
Mobile Phone
You will require to create an introduction video. Remember that this video will be also visible publicly when you are hired so better create a nice video very first time. You can change the video later on.
It will take around 5-10 minutes to fill up job application
Decision is taken within a day or within hours (UK Time) depending on when you apply
Where To Apply?
You can apply on the website on Psychic Jobs page. Job application is not available on mobile phone. It's better if you access job application pages on desktop pc or laptops.
How To apply?
You have to create an account as a Job Seeker. Don't create an account as a client.
Verify Email and Mobile phone number
Follow the instructions
Fill up Personal Details
Upload documents verifying ID & Address
Add Work Experience
Add Profile – It is important to note that these profile text will appear publicly on your profile so write them carefully. You can edit them later on
Once all fields are completed click on Apply button
Review Process
They will review your job application and update the status. You will be notified whenever there is an update to the status.
You need to login as a Job Seeker on the website every time and follow instructions.
You will not be live after paying the setup fee. There are a few more steps afterwards which includes accepting terms and conditions and manual.
Hired
Once you have completed all the steps, you will get a hired email which will include login details and links to download apps.
Login into the app and start working
After you are hired you can login on the app by entering your email and password. If you want to use Web App then login as Advisor.
Contacting Support
LPC support is excellent. Unlike other corporate like psychic sites they are always available to help you with every process. You can contact them on WhatsApp or email them. It's better to contact them on WhatsApp.
Useful Tips
Add support@livepsychicchatapp.com email to your safe sender list
If you don't see emails from them in your inbox then check them in your Spam/Junk folder
FAQs
In this section I'll add frequently asked questions as I receive comments. If you have any clarification then you can let me know in the comments section below.